As you know if you read the main page of this wiki, Pusheen's new book "I Am Pusheen the Cat" is coming out soon! In a recent post on www.Pusheen.com, you are now able to vote on the back cover image. You can vote here: http://www.easypolls.net/poll.html?p=51e44ee2e4b0708044dc2962. Here are the choices;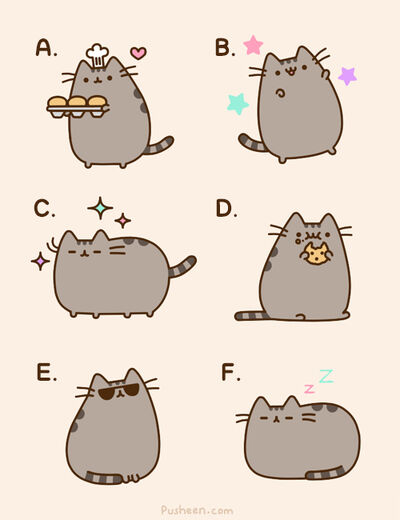 Ad blocker interference detected!
Wikia is a free-to-use site that makes money from advertising. We have a modified experience for viewers using ad blockers

Wikia is not accessible if you've made further modifications. Remove the custom ad blocker rule(s) and the page will load as expected.