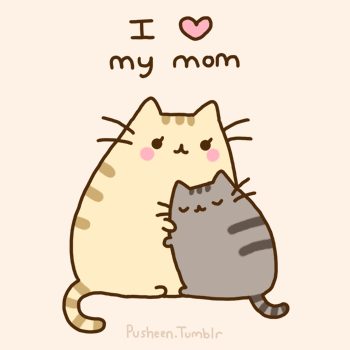 Pusheen's Mom together with Pusheen's Dad are the parents of Pusheen the cat. She is a large creme colored cat with pink blush and caramel stripes down her back and tail. She was seen in the "I <3 my mom," gif on the Pusheen site. Her relationship partner may have been a different breed due to the difference between Pusheen's Mom and herself.
Pusheen: the origin story
Edit
Pusheen had a beautiful family and that her Mum who she is hugging her. I hope you love her she is the maybe best!