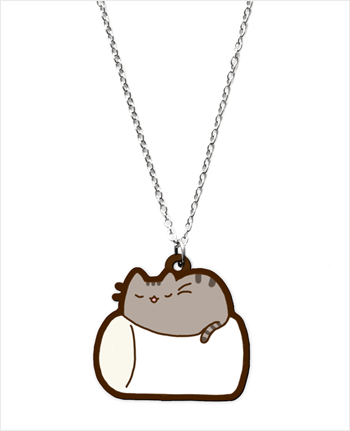 Marshmallow Nap Pusheen Necklace features Marshmallow Nap Pusheen. It is sold for $10.00 and a 1.5" acrylic Marshmallow Nap Pusheen pendant hangs from the 18" silver colored necklace chain.
Description
Edit
Pusheen is the star of www.Pusheen.com. This adorbale necklace features the chubby gray cat sleeping on a marshmallow. Perfect for fans of the comic and cat lovers alike!
Ad blocker interference detected!
Wikia is a free-to-use site that makes money from advertising. We have a modified experience for viewers using ad blockers

Wikia is not accessible if you've made further modifications. Remove the custom ad blocker rule(s) and the page will load as expected.